NETSTARS commences sales of "StarPay-mini for Gourmet" specializing in restaurant take-out from April 25
April 25, 2022
NETSTARS commences sales of "StarPay-mini for Gourmet" specializing in restaurant take-out from April 25
Enabling mini-applications specializing in "take-out" with a development period as short as 3 weeks
NETSTARS (headquarters: Chuo-ku, Tokyo; President & CEO: Tsuyoshi Ri; "NETSTARS") has commenced sales of "StarPay-mini for Gourmet" specializing in take-out operations that are experiencing increasing demand in restaurants from April 25. It is possible to develop mini-applications with the necessary functions for customers' needs in a short period.
Due to the spread of COVID-19 there has been an increase in demand for take-out, which is a format that differs from the existing eat-in format in the restaurant industry over the past several years. However, developing a new dedicated application is expensive and takes months of time, and the hurdles of acquiring and registering users are a challenge even if it is developed. To address these challenges, NETSTARS has been promoting store DX by developing and providing mini-applications with specific functions on existing "super-apps" such as LINE, PayPay, and "d-Barai®" on the "StarPay-mini" development platform.
NETSTARS is now offering the "StarPay-mini for Gourmet," package plan specialized for take-out, which is in higher demand. Providing the development functions of "StarPay-mini" as a package specialized in take-out made it possible to develop mini-apps at lower cost and in a shorter timeframe. Mini-applications used as a new channel for customer acquisition can be implemented more easily.
■ Image of utilization of the "StarPay-mini for Gourmet"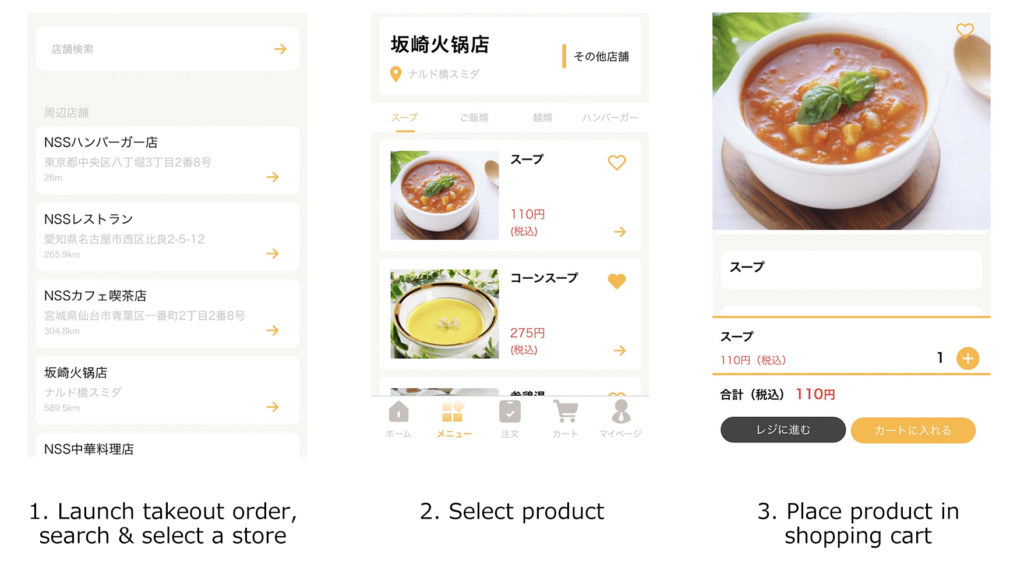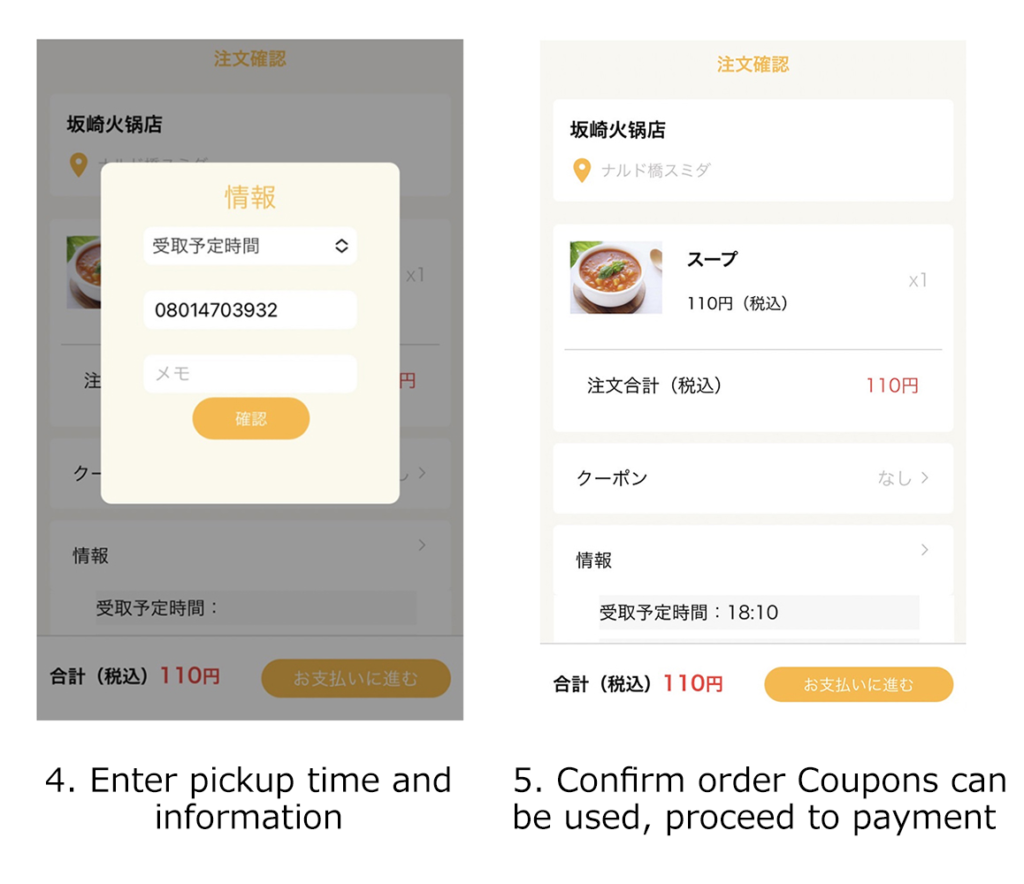 ■ Overview of "StarPay-mini for Gourmet"
Packaging of functions for commencing take-out services for stores
<Details of Packaging> Functions used by users: mini-application format including store selection, product selection, pickup time selection and payment. Backyard functions: dedicated android application for order confirmation Functions for corporate managers: dedicated website for product setup, sales management and coupon issuance
<Supported formats>
"d-Barai", PayPay, LINE *Choose any
・"d-Barai mobile order" supports payment by "d-Barai".
・PayPay supports payment by PayPay.
・LINE mini applications support LINE Pay, PayPay, credit cards and cash payments in store.
<Period from development to supply>
Minimum of 3 weeks
<Expenses>
Individual estimates
* About LINE mini-application
LINE mini-applications are web applications that are able to provide services meeting a variety of needs in lifestyles over the LINE platform. Using LINE mini applications enables companies to provide an "accessible service experience" to users for free while also obtaining user data spanning offline and online activity. Check here for details.
* "d-Barai" is a registered trademark of NTT DOCOMO, Inc.
■About NETSTARS Co., Ltd.
The company has conducted a gateway business since it was founded in 2009. It became the first agent in Japan of the WeChatPay QR code payment service in 2015. Since then, it has operated the StarPay service enabling QR code payment services to be deployed and managed in Japan and overseas at once. At present, the company is engaged in diversified services based on the technological strength of StarPay.
Contact

■About StarPay-mini
StarPay-mini is a service provided by NETSTARS that enables faster and easier introduction of mini-applications that can be used on Japanese and international super apps such as LINE, as well as China's WeChat and Alipay.  The functionalities needed from mini-applications can be broken down into microservices to achieve a short time to market.
Official site (Japanese only)